Hi,
finally I have completed my kicad StepUp WorkBench for FreeCAD and it has just been merged to the official FC repo.
So it is now possible to install StepUp using the FC addon installer just with a simple click!

In this new WB there are some enhancements:
1) The Sketcher for Push and Pull KiCad pcb Edge from the FreeCAD powerful Sketcher
BSplines and Ellipses are also allowed
(please read the Cheat sheet for configuring: the best is to use grid origin in KiCAD and configure it in 'ksu-config.ini')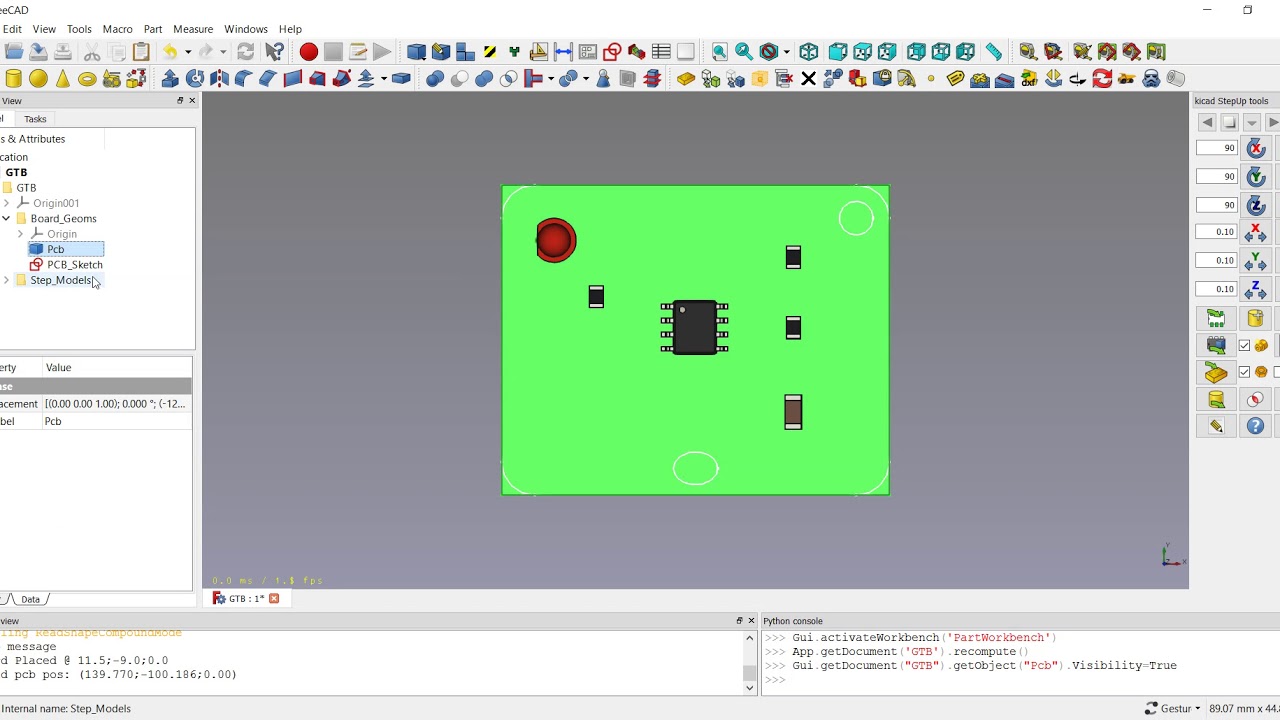 2) Cheat sheet pdf file and Demos available in the ksu WB menu

3) Main buttons available directly in the StepUp WB Menu

4) An other great boost in speed when creating pcb board with thousand of drill just using multi-thread (available only in FC 0.17)
5) Interference and Collisions checker available also for hierarchical STEP models
PS: Please note that if you have previously installed kicad StepUp as Macro in the Macro folder, this will not be updated. Simply delete this macro and use the WB buttons (the configuration file will be the same).
Many thanks to all that have downloaded and are using my tools for MCAD Collaboration…
I have reached almost 20K downloads in 2 years

Maurice