I am having the same issue as described here. The solution described in that thread was to go to Preferences > General Options > Editing tab > Automatically place symbol fields.
This would be simple enough if my preferences dropdown menu had something called "General Options". However it does not, see included image.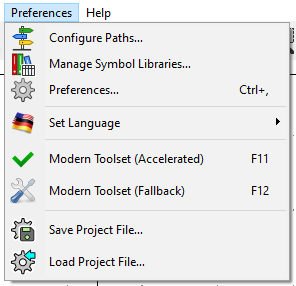 I have spent an incredibly infuriating 20 minutes trying to find this menu or parameter to no avail.