[[ Using KiCAD 5.0.2 on Ubuntu 18.04, and FreeCAD 0.16 64-bit based on Qt 4.8.7 ]]
I created a custom footprint for this barrier block connector; the pins are centered; this one does not come with manufacturer's 3D model; so, I downloaded the 3D model for this other connector from Molex. Problem is, the pins are non-centered.
So, I edit the model with FreeCAD, and moved the pins to get them centered. This is what the modified model looks like in FreeCAD:
But this is what it looks like when I import it into KiCAD's footprint editor (through-hole pins in the footprint are centered; pins of the 3D model are not):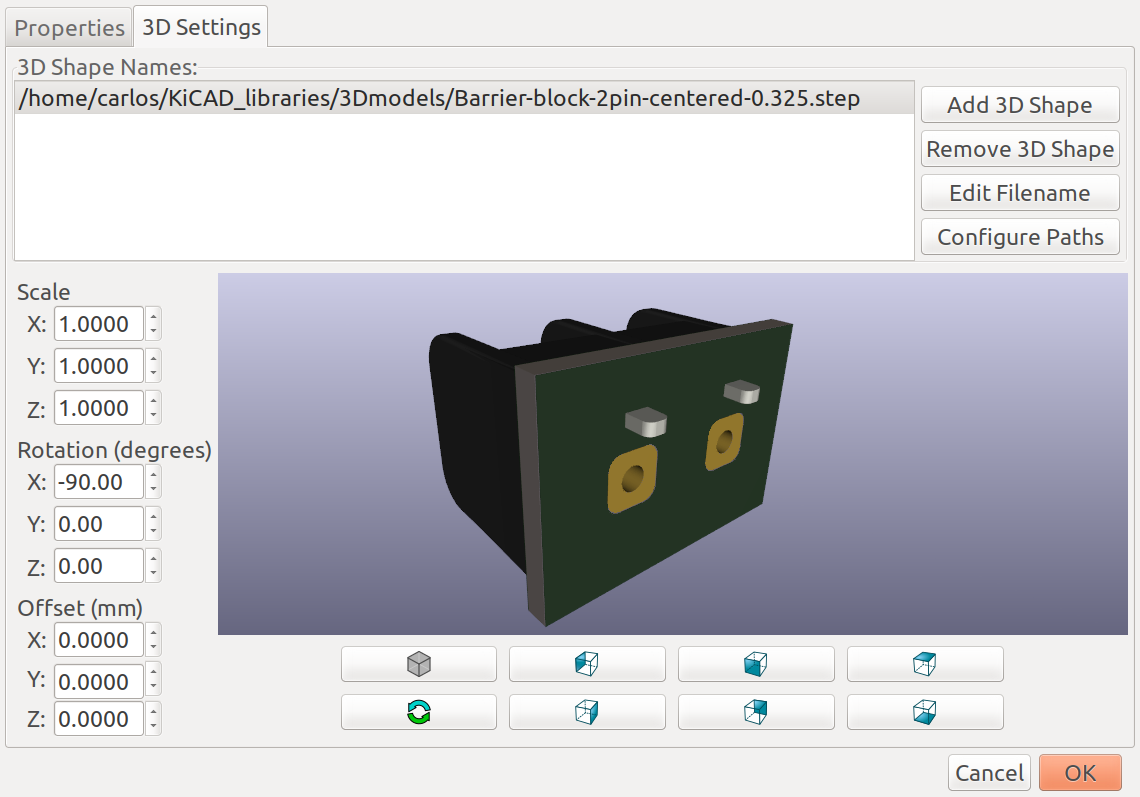 I have little experience with 3D CAD software or file formats (just enough to, guided by Google searches, make these modifications using FreeCAD) — can someone with enough experience in 3D software and file formats shed some light on this?
This is the 3D model file:
Barrier-block-2pin-centered-0.325.step (1.6 MB)
Thanks!