Hi,
I'm designing an RF pcb and i need to add as much as possible a vias to connect the two ground planes.
I didn't find a tools inside Kicad to make this happen automatically,
i tried to add a via then i fill the copper planes but unfortunately the via is kept away from the filled zone like this :
so the only trick that let this happen is to connect the via with a GND pad to be considered by the kicad as GND via :
after filling the zone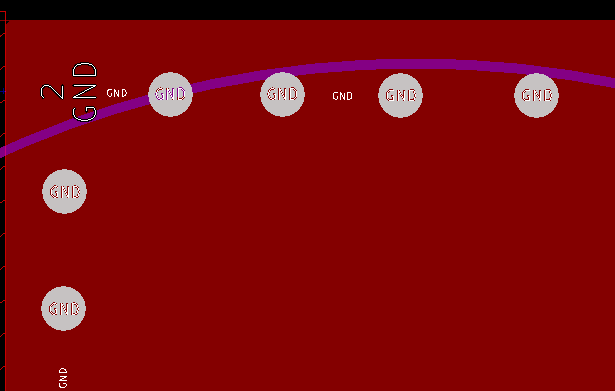 it works fine but just annoying to add the via like this way and its hard to keep the via alligned and keeping them at equal distance.
is there any other solution in KICAD to make this happen ?