Hello
This is the first time I want to use stacked pins, because on a GPS module I have, the RX and TX pins are connected internally. Pin 14 & 48 and 15 & 49 are connected together. According to this instruction, I've made pin 48 and 49 passive and invisible and named them equal to the corresponding visible pin.
When I create the PCB it work's somehow.
What makes me unsure is, that the lines from the ratsnest indicates that there should be also wires between the pins which already have an internal connection.
Also the DRC shows an error for each connection with the message: "Missing connection between items".
Therefore my question: Did I something wrong, or is the DRC and the "ratsnest logic" simply not aware that there are stacked pins?
Here I have also a picture with a simple test I've set up to illustrate the situation: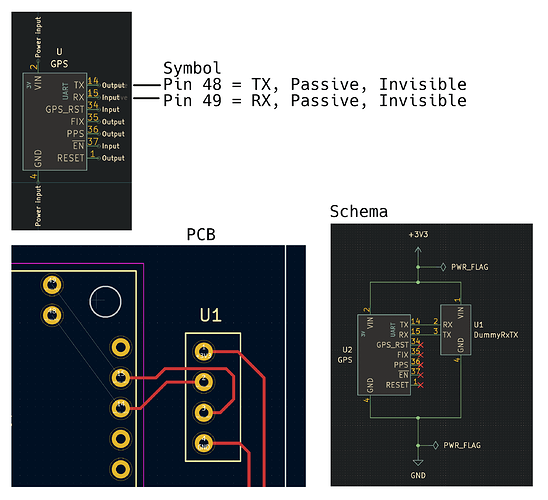 Best regards
Simon