Hi. Can I please ask question? Why did newPcb mix up power supply nets and connected +9V to GND?
This shouldn't connect. Notice how pin 1 connects pin 2 of the pin header in PCB layout: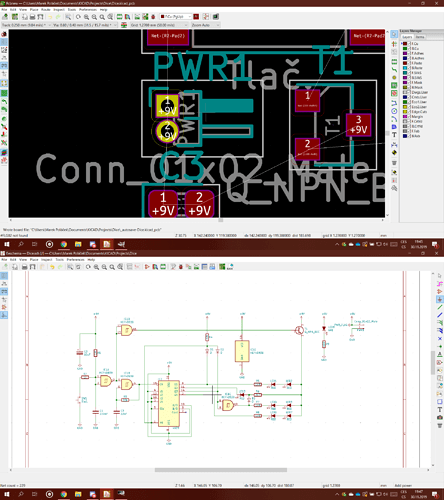 It doesn't connect in the schematic (see sbove). Then why did NewPCB mix up those signals?