Hello everyone,
I was trying to perform a rule check to see if my design was valid and noticed a few errors concerning the hierarchical structure.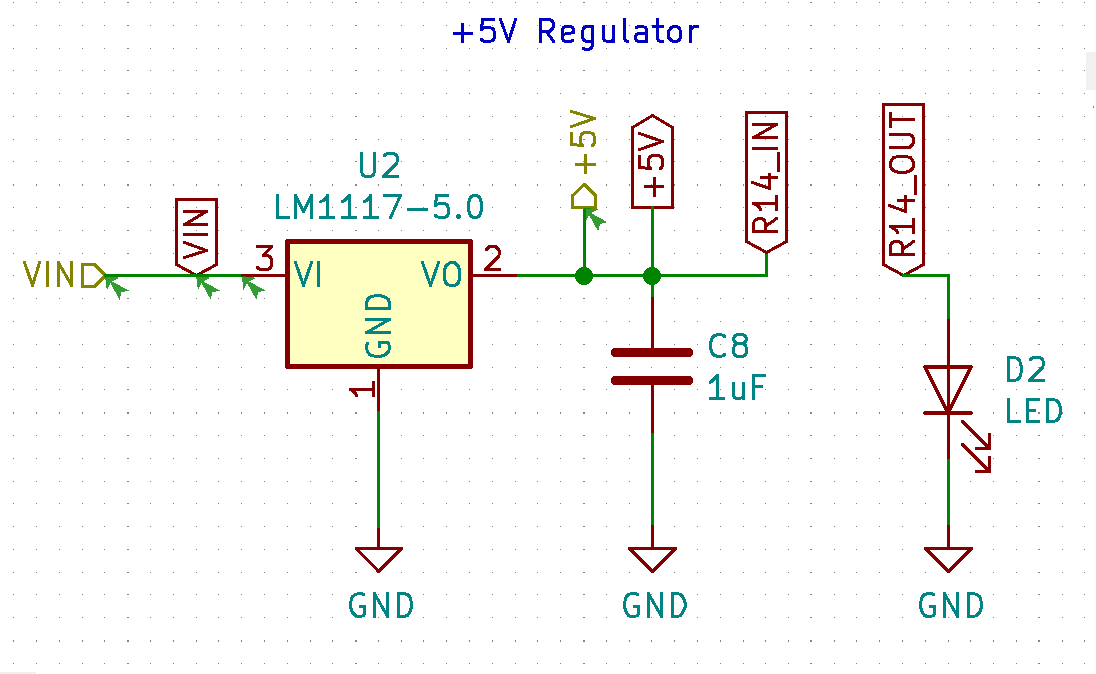 Vin is the external Power which supplies the regulator: Hierarchical label VIN is not connected to a sheet label
I was not able to find what a sheet label is. VI on the regulator is an Input, so is my hierarchical label VIN. The same problem is with +5V and some other hierarchical labels.
Do I have to declare additional information when I want to connect these pins from the outside?