Hi
I made a layout from the MCP73831 datasheet.
I attach project for anyone to use, change and improve.
I must say, it took me around two hours and Kicad is absolutely crazy good!
However, it would enhance my happiness if I were able to reuse this layout as … well I don't know - a footprint?
So that every time I design a LiPo charger in my board, I'd just click, add power connectors and off we go… For now, I will just use this project as starting project to add some other stuff.
Is such kind of super-footprint possible?
Grid is 50 mils, bottom is blue, I like it more than green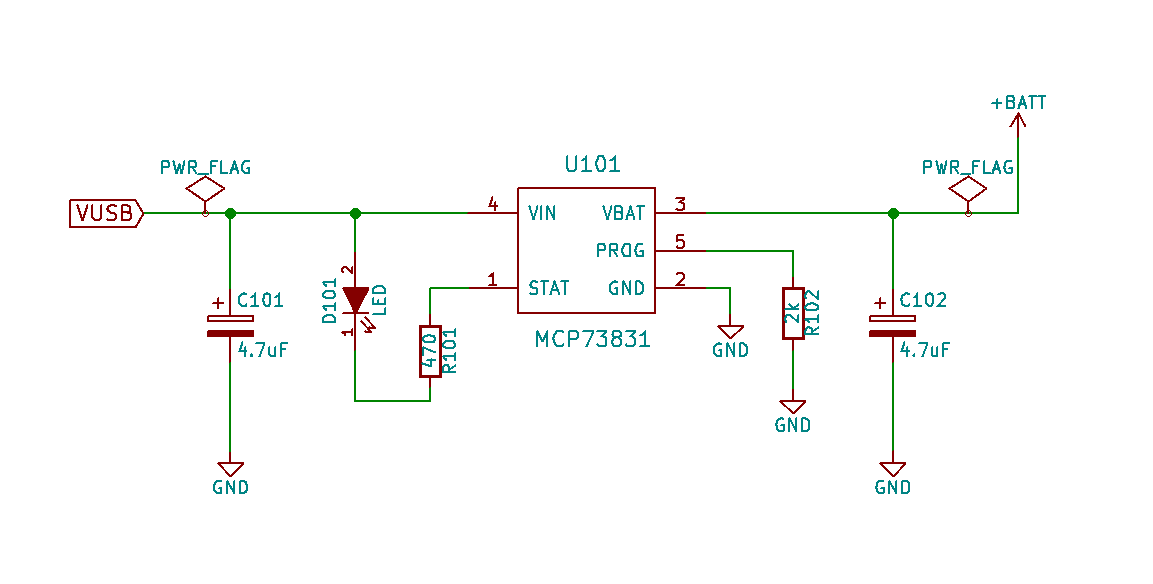 Full project archive:
MCP73831-footprint.zip (10.5 KB)
I changed the standard SOT23-5 lib, the pads were too short for MCP73831 chip.
Best regards and have fun,
Tom