I got tired of answer yes to the windows pain in the ar*s warning that I am dumping files in the program files folder. So I decided to move the pcb libraries and 3d packages to my google drive.
So I set the preferences-Configure paths up as;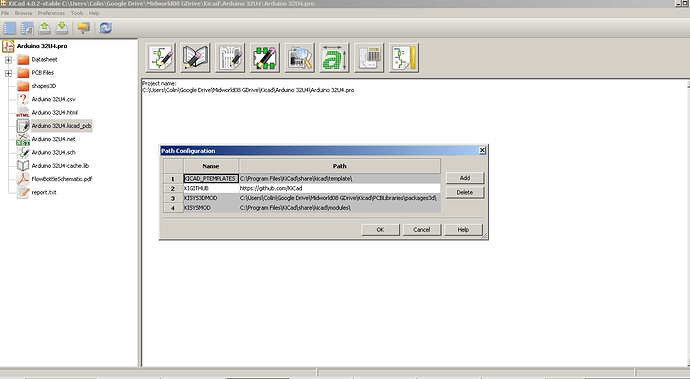 If I then enter into the PCB file, edit a component to set up the 3D file, it has this;
So it still shows the old folder as the one it is referencing for the 3D packages. Why?
So it seems that the config file is not updating…or being referenced right or whatever. Anyone got a fix for it?
I did restart Kicad after changing it. This is after a restart of the computer as well. Still no change.