I have KiCAD 6.0.5 and FreeCAD 0.19.4 installed on Debian 11 using flatpak. Kicadstepup is installed as per the instructions using the FreeCAD Add-On Manager.
When I import a PCB using the kicadstepup workbench I get an error message that modules are missing: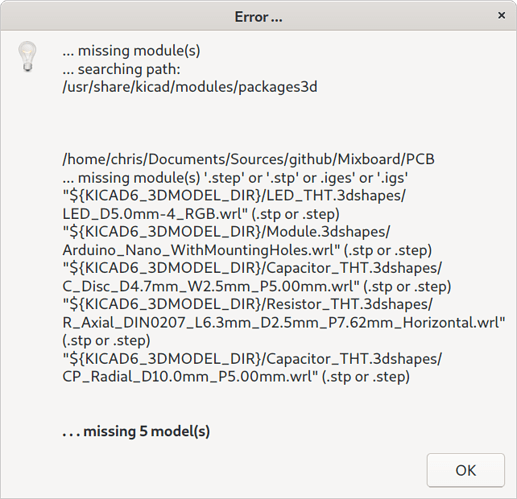 All of the missing modules are part of the KiCAD library.
Since I am using flatpak, the library is not at the usual /usr/share/kicad/… but it is in the org.kicad.KiCad.Library.Packages3D flatpak.
What path to I use for KICAD6_3DMODEL_DIR in kicadstepup?
Do I need to give FreeCAD permission to access the org.kicad.KiCad.Library.Packages3D data? If so, how do I do this?