Hello,
I recently updated my Kicad installation to the latest stable version.
I created a design for a proof of concept and decided to autoroute most of tracks (because most of my tracks are for low speed signals).
After importing the spectra session, I checked the connections and wanted to adjust some tracks. But it seem that draging 45° refuse to work. And routing by hand let appear an error message about routing inside
Moreover, when I want to drag without 45° constraint, strange green lines appear. Like there is borders everywhere.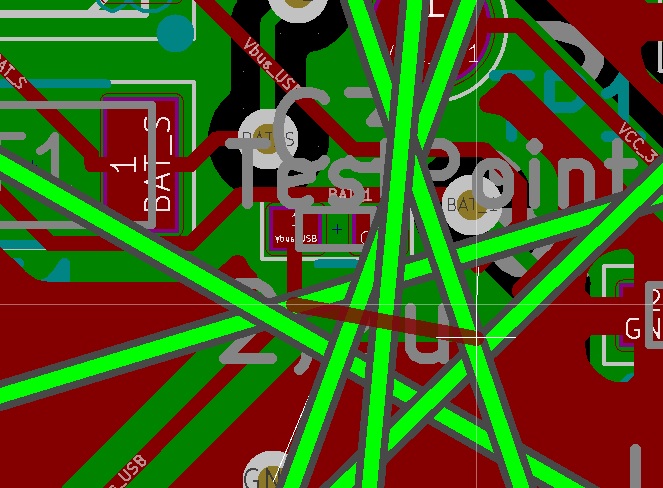 I tried to suppress every lines Edge Cuts and I can route normally. But I would like to keep the edge cuts I prepared earlyer because it's a complex form.
Thank you.