Hi
I'm looking for the best way to copy a layout design. If it were a left/right channel thing, I would copy the channel in a hierarchical sheet and do the Layout twice.
However, in this case, it is really just a second unit that I want to combine on a single PCB. They work complete separately (maybe apart from the power connector). It is up to the user to cut the PCB in half if needed.
If I add a second hierarchical sheet, all labels would be different.
So I tried just copying everything, but I don't think this is a great solution as I now have hundreds of unconnected nets between the two layouts.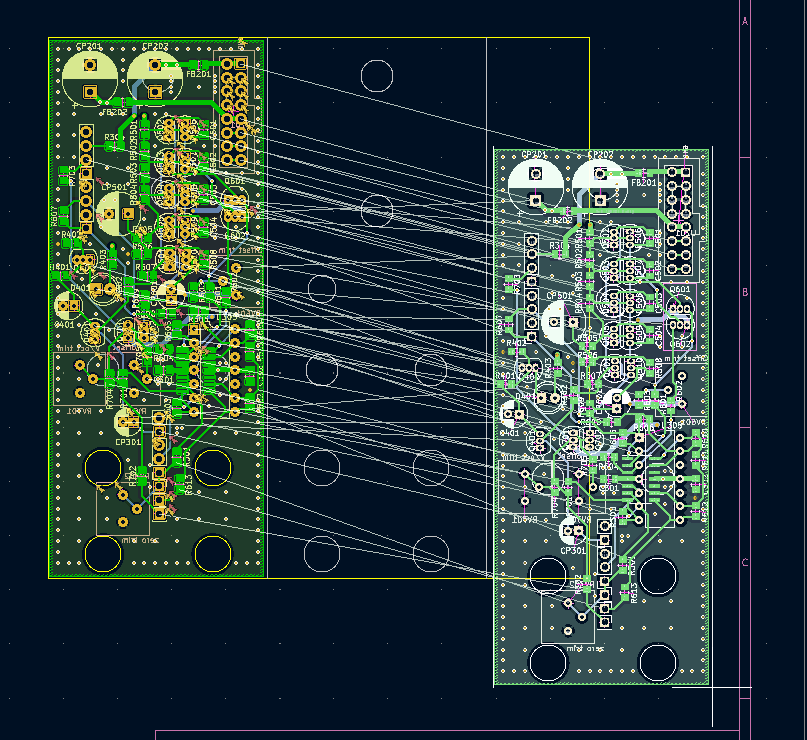 What do you suggest doing?