I want to use those SMD sockets for DIP IC's. Because… reasons (I hate soldering

) I see that these exist in Kicad. Atleast they are named
DIP-XX_W8.89mm_SMDSocket_LongPads (XX being amount of pins) so I figured that these footprints will do the job just fine.
The 3D symbol however shows me an DIP sized IC with SMD legs instead of an actual socket.

Can I use this footprint for these SMD IC sockets?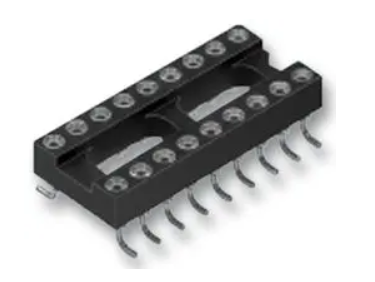 Regards,
Bas