Hello everyone,
final changes.pdf (78.0 KB)
This is the finalized schematic for my project. I have now finished assigning the footprints and uploaded the netlist too. This is how the screenshot looks now.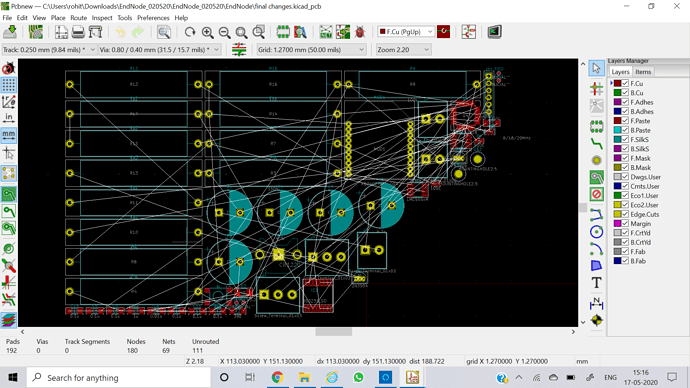 Since this is the first PCB I am making, this looks really intimidating to me.
So can someone tell me some useful tips on how to start the PCB design. I know the basic steps like first rearranging the components to prevent crossover then drawing the traces etc.
I have seen some videos of shawn hymel already , any other relevant sources or tips might be helpful