New KiCAD user here, though I can't use it right now. When I try to start laying out a schematic in eeschema, crosshair tracks follow my cursor everywhere like breadcrumbs … to the point that I cannot see the screen.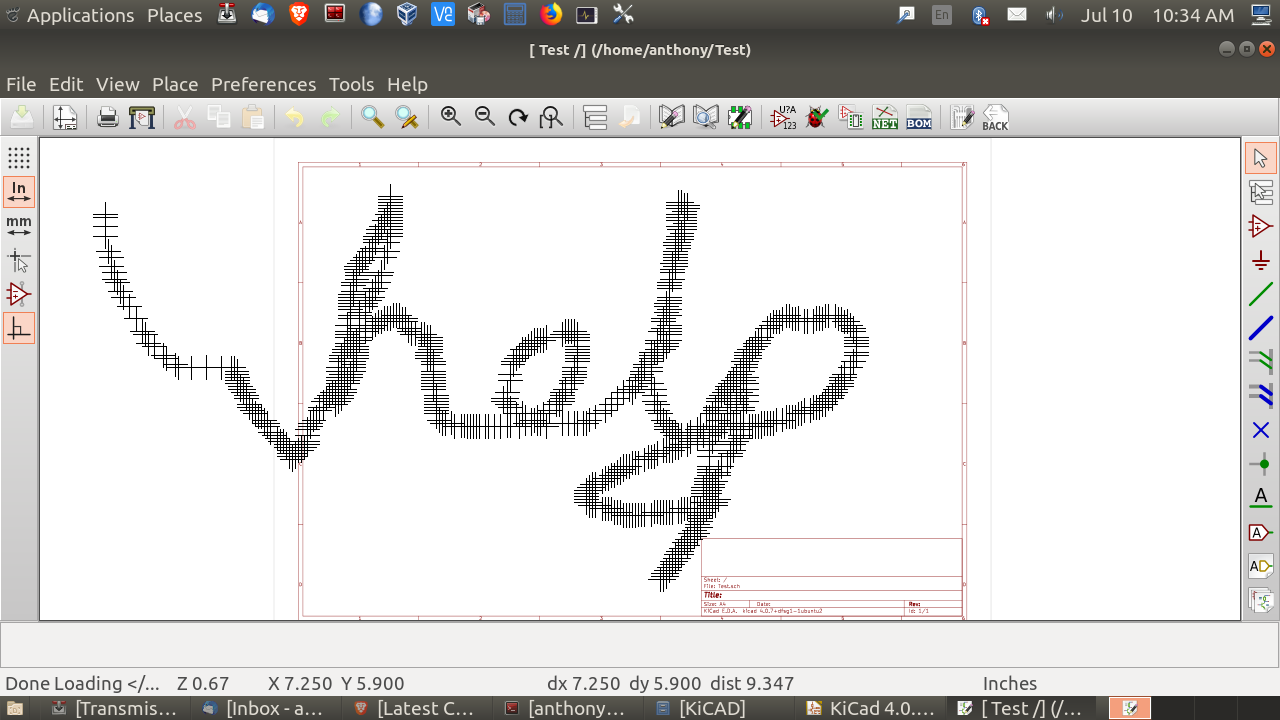 My computer is using Ubuntu 18.04, and KiCAD 4.0.7 from Ubuntu repositories (Synaptic). None of the tutorials I've watched on youtube show anything like this and I suspect there is some setting I've got wrong, but I don't know what that setting might be.
I did note that if I use keystrokes to access 'place component', I can select a component (all the while those crosshairs keep following me!) and when I click to place it, the crosshairs disappear … only to start up again immediately.
Any ideas are greatly appreciated!
Anthony