Hi, I'm having a problem with KiCad 6 where the copper zones won't bridge between 2 component pads.
In KiCad 5 the copper pour would work as the following pic: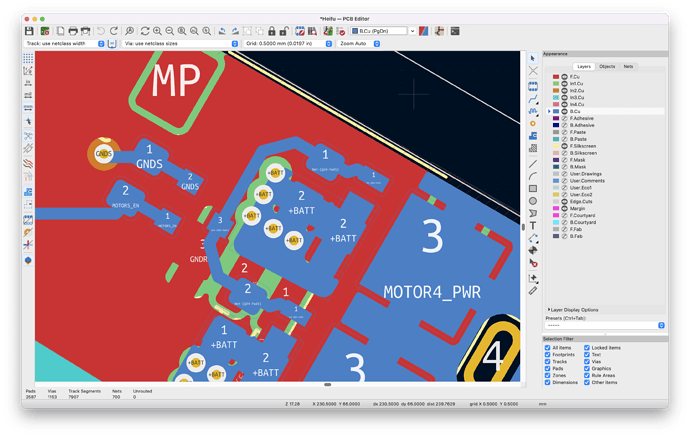 As you can see in the center of the image, there is a bridge between the resistor and the MOSFET, going through the pad of the resistor. In KiCad 6 this doesn't happen (pic in the reply below, new users can only upload one media item

), which means that the MOSFET ends up with a much worse connection to the copper zone.
Both pics are with the same zone settings. Is there some way to force the zones to bridge between pads?