Using KiCad version 5.0.2. Please read this entire post before responding. I have completed my schematic design with Eeschema am encountering difficulty as I try to start my pcb layout. I want to open footprints with the footprint editor, as I probably want to edit them.
I cannot find a fp-lib-table.
"One option is to remove the full fp-lib-table in your users config directory and let kicad replace it with the default one coming with the v5 libs." Please explain in detail how do I do this?
I also cannot find the footprint libraries manager as described in Pcbnew help:

2.3.4. Adding Table Entries using the Libraries Manager
The library table manager is accessible by:
2) But I have copied a large bunch of Kicad Sourced .pretty modules: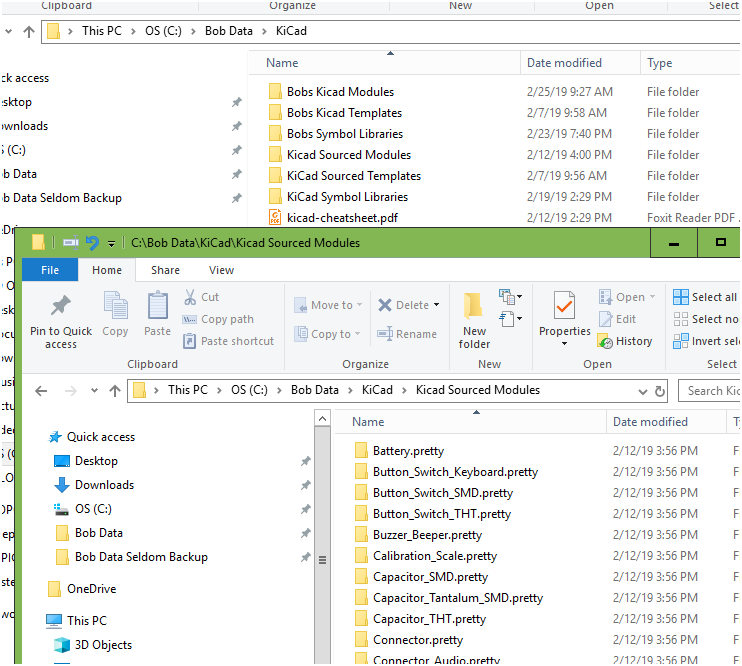 and I have specified paths in the footprint editor:
But when I open the library browser I cannot see any of this. It is stuck on some footprints which I made a few years ago with KiCad 3.x(??) and are in a different folder which is not shown in the screen shot above. Why is this?
What is the likely problem?